Thank you for attending

---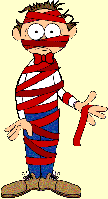 Recordings of the panel discussions are now available!

Facilities Management - Pre Con - Bobbi Armbruster, Moderator (1:45:49, 24.4 MB)
Facilities Management - At Con - Ben Yalow, Moderator (1:26:36, 19.8 MB)

All audio files are in the standard MP3 format.

Previous files available by request from Robin.Monogue@rialto.org:

Masquerades: Problems & Priorities - Kent Bloom, Moderator (1:01:06, 14.3 MB)
Worldcon Runner's Guide Review - Saul Jaffe, Moderator (1:17:23, 18.1 MB)

Please direct all inquiries to SMOFcon 16, c/o Kent Bloom, 1245 Allegheny Drive, Colorado Springs, CO 80919-1516, or send email to Kent.Bloom@InternetMCI.com.

---
---

SMOFcon 16 was brought to you by the members of First Friday Fandom of Colorado Springs.
For more information, please see our Website at www.rialto.org/fff.html

Webpage created by Robin Monogue. Please email comments to: Robin.Monogue@rialto.org